Plan of action based on the theme
We aim to please and instill passion by providing future-proof amenities.
Accurate communication through universal design solutions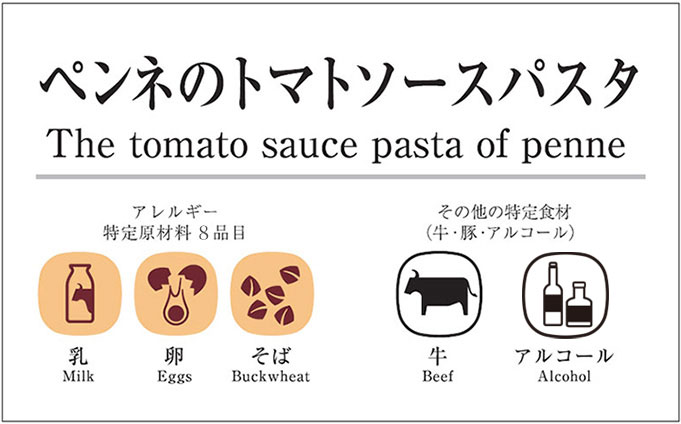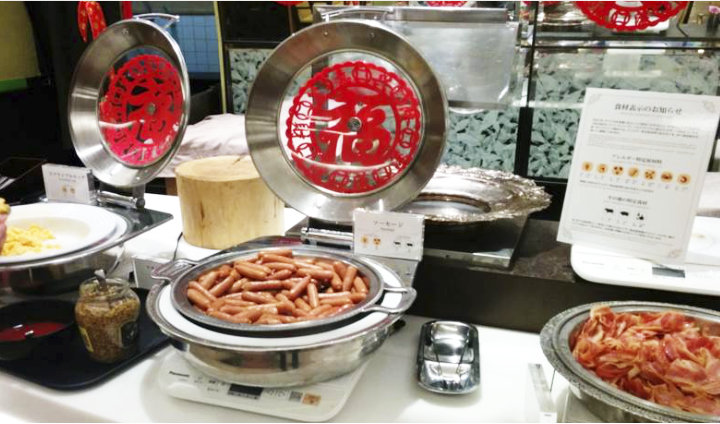 Food pictograms to show contained ingredients
Throughout our buffets and breakfast restaurants, pictograms are used to display which ingredients are contained in dishes. This way, guests can rest assured that they will not accidentally consume any of seven allergy provoking ingredients. Pictograms are also used for 10 other foods commonly related to dietary restrictions such as pork, beef and alcohol.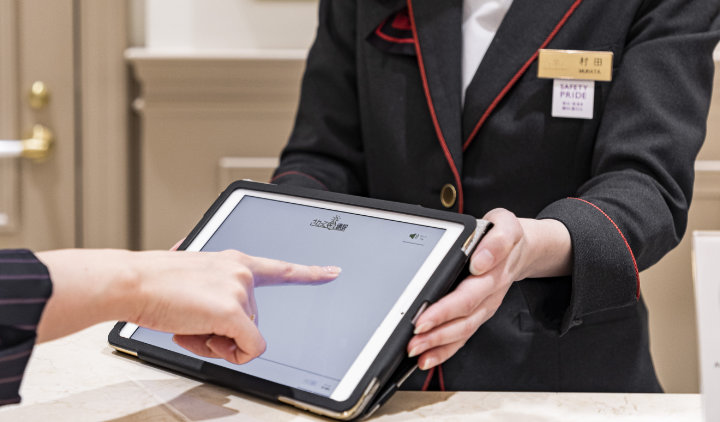 Video chat interpretation on tablet devices
Besides training our staff in various languages to provide guests with service in their native language, we also offer interpretation through video chat on devices such as tablets.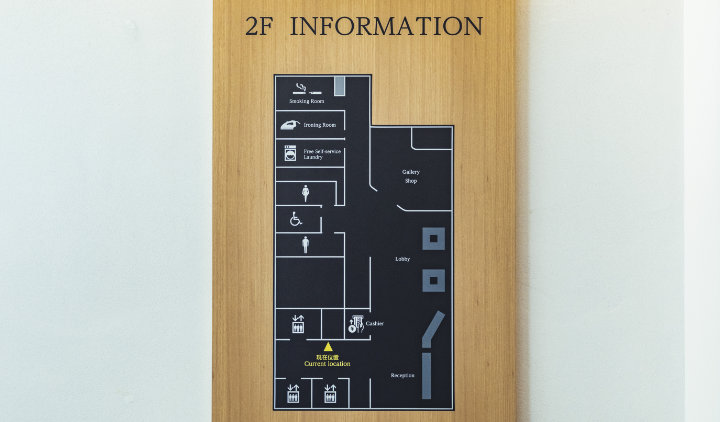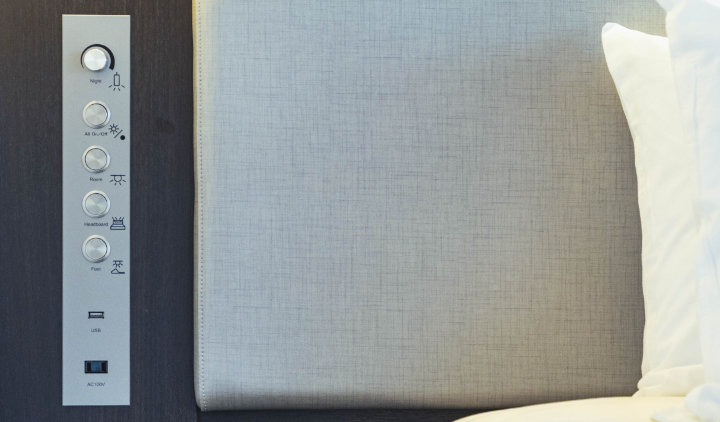 Treating people with care
To make sure we provide comfortable environments to our guests, we allow them to choose a pillow of their liking and provide them easy-to-understand pictograms in guest rooms and public spaces, among other services.